CELEBRATING 20 YEARS OF THE RS6
For 20 years, the Audi RS 6 has been shaping the field of high-performance station wagons with impressive performance and outstanding everyday usability.
HOW RANGE IS MEASURED IN THE AUDI E-TRON
The four rings have introduced an infotainment center that has the ability to predict the remaining electric charge range of your Audi E-tron, providing some peace of mind.
TEAM AUDI'S FAVOURITE SUMMER ACTIVITIES
The best weather, beaches, trails, patios, and festivals - Kelowna has it all! Summer in the Okanagan is amazing.
AUDI URBANSPHERE CONCEPT
Audi has developed three innovative concept cars to illustrate how the brand will design the future of luxury class. The most recent electric concept is the Audi urbansphere concept, which offers a radical vision for the future of urban travel.
AUDI x HOLORIDE
Audi x Holoride - the first manufacturer to transform the automobile into an experience platform for virtual reality.
THE ALL-NEW AUDI A8
The Audi A8 has been the brand's leading luxury sedan in its portfolio since 1994 and is a symbol of status and prestige. With a newly reworked design, its exterior is more representative, confident and athletic.
TEAM AUDI'S FAVOURITE KELOWNA RESTAURANTS
Kelowna is a city known for an endless array of dining choices. Whether you're looking for a romantic dinner or a restaurant to take the family, Kelowna has something for everyone.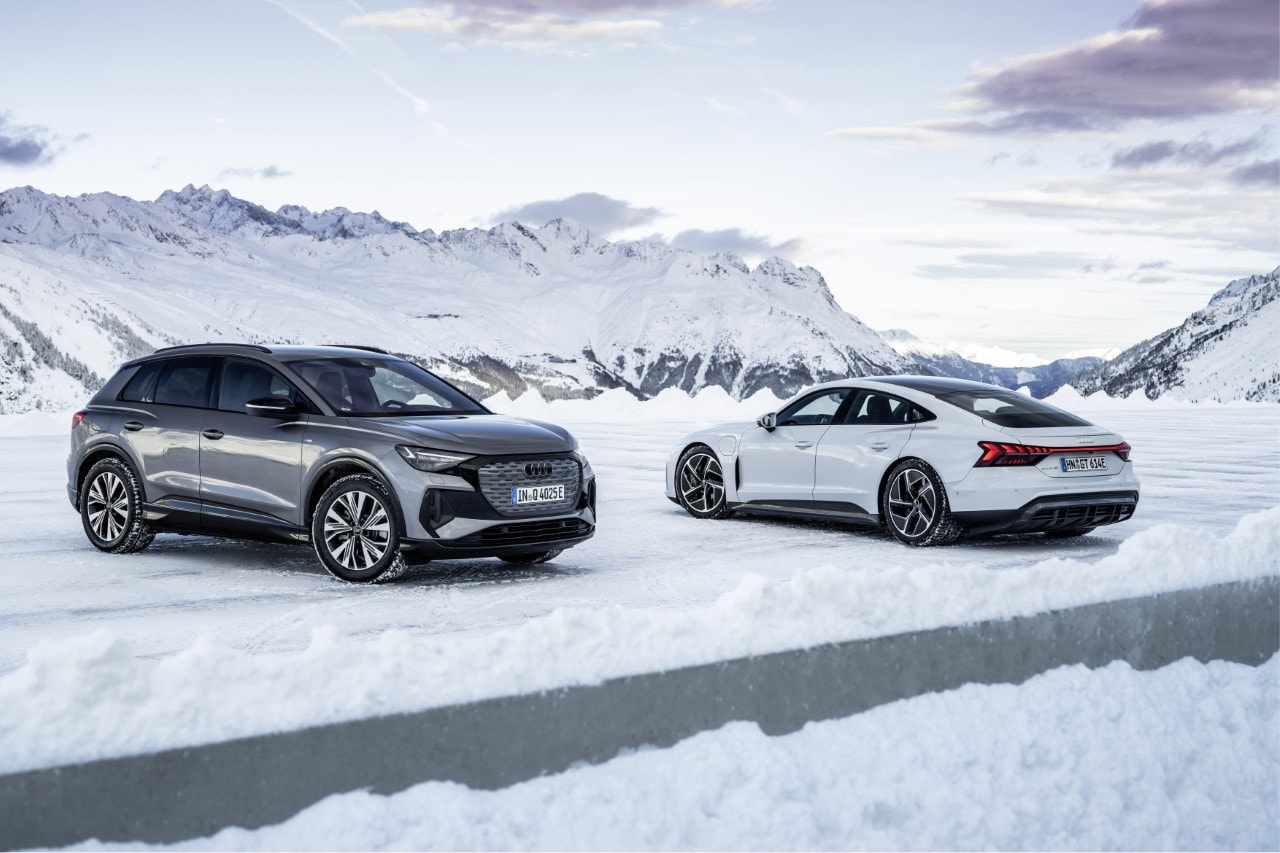 ELECTRO-MOBILITY: THE AUDI E-TRON LINEUP
Audi re-imagines the way we drive, taking electric vehicles and injecting the Audi DNA. Performance, driving technology, range confidence and connectivity make the e-tron and TFSI e-range lineup stand out in the world of electromobility.
MEET THE 2021 AUDI RS Q8
Audi's next top model brings all the muscle without losing any of the luxuries. It's a supercar that combines the genes of a high-performance RS model with the practicality of an SUV packed in the dynamic design of an Audi coupe. Introducing the 2021 Audi RS Q8.
AUDI CONNECT: A SMARTPHONE YOU CAN DRIVE
For years, cellphones have been getting increasingly smaller but recently, technology is going in the opposite direction. For instance, the iPhone 11 is currently Apple's largest smartphone. Yet Audi is doing one better. They are taking the information superhighway to the actual highway with Audi Connect.
THE 'NEXT GENERATION' SHOWCASED AT AUDI SASKATOON LAUNCH EVENT
The Innovation at Audi never stops. Every milestone surpassed just brings the next horizon a little closer. But every achievement deserves to be celebrated and we've never been one to turn down a party.