Audi has developed three innovative concept cars to illustrate how the brand will design the future of luxury class. The most recent electric concept is the Audi urbansphere concept, which offers a radical vision for the future of urban travel. It's a whole new level of experience, coordinating with technologies and digital services that appeal to all senses.
The spacious automobile acts as a lounge on wheels and mobile office, serving as a third-party living space during time spent in traffic. It offers the largest interior space of any Audi to date -  5.51 meters long, 2.01 meters wide and 1.78 meters high. 
Systematically designed from the inside out, designers initially created the Audi urbansphere concept for use in traffic-dense Chinese megacities - where there is a particularly short supply of personal space. This is the first time Audi has embarked on a co-creation process, whereby prospective customers made suggestions based on their own desires and experiences. These innovations can be seen, particularly in the interior, using minimalism as a design principle and prioritizing the importance of ample space.
Simplicity is at the forefront of the design principle with wood and wool, as well as synthetic textile fabrics used in paneling and seat coverings, with a pleasant-to-the-touch feel. Passengers find a structured calm zone with the highest quality materials.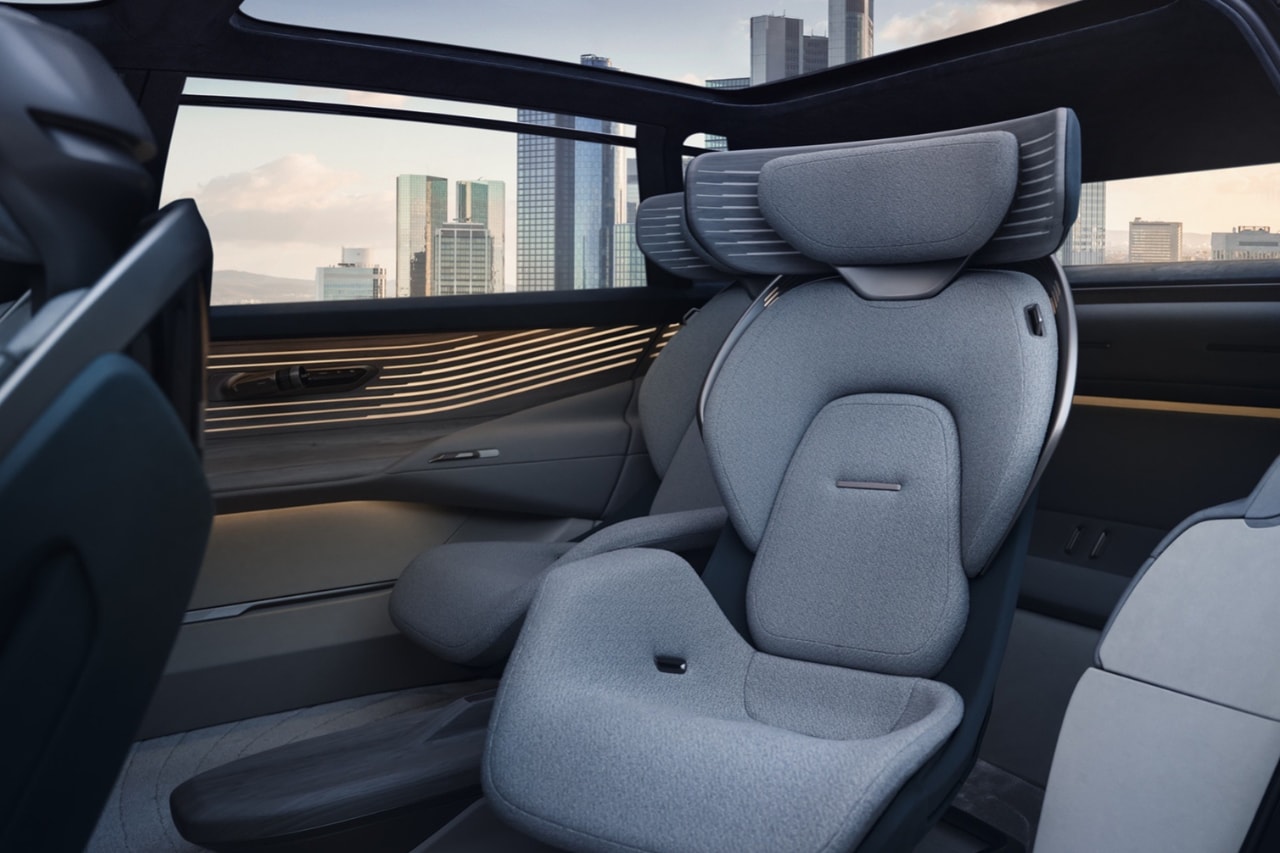 Soft beige and gray tones structure the interior horizontally, with a dark, toned down green for seat shells, to soothe the eyes. The interior becomes lighter from top to bottom, with natural light entering the space.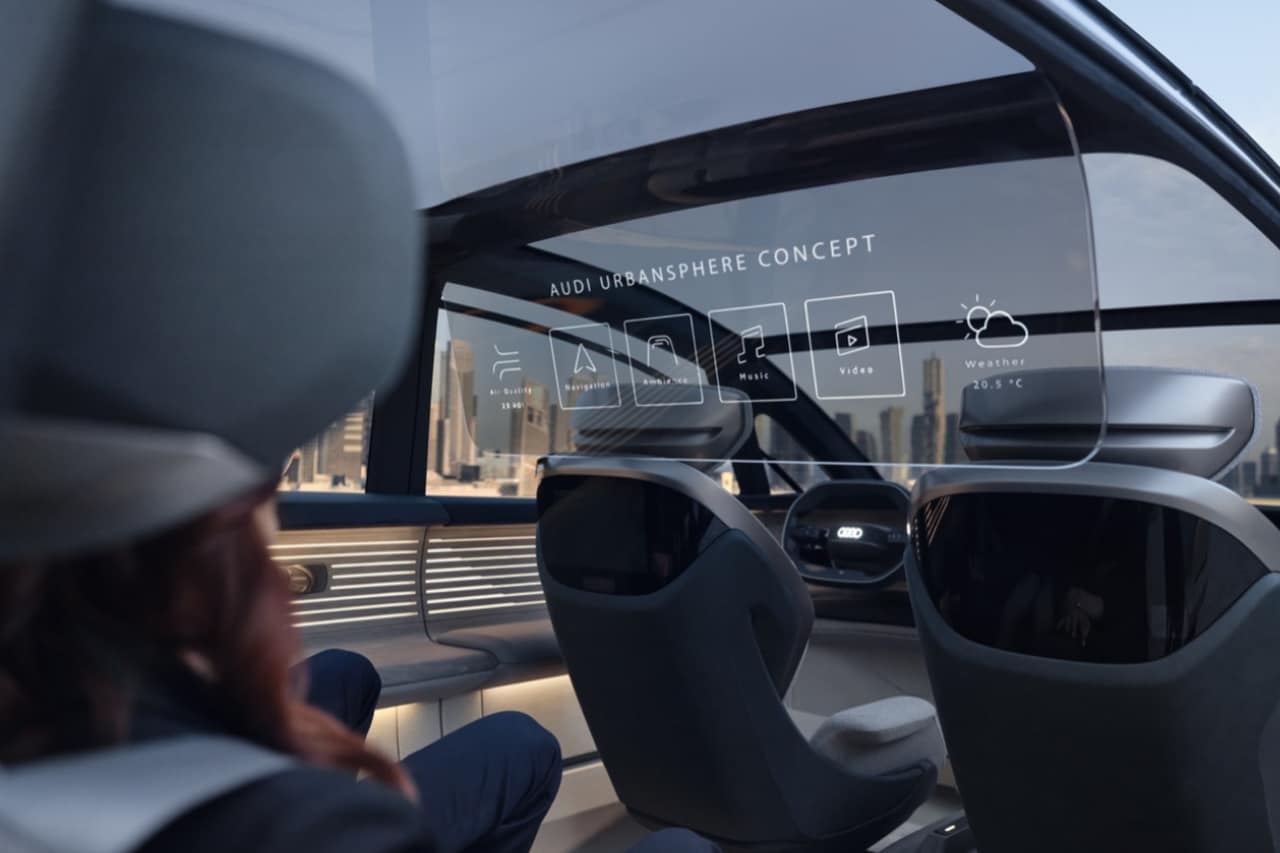 One notable feature is the adaptive program that uses facial scans and voice analysis to sense how passengers are feeling, then offering personalized suggestions for relaxation. During the hours spent negotiating traffic, the vehicle serves as a venue for immersive experiences, rounding out home and workplace as an additional living space. 
The steering wheel, pedals, and displays are notably absent, creating an automated driving technology of wider interactive digital ecosystem. The entire concept is based on level 4 autonomous vehicle technology.
Thanks to Audi's own options and the ability to integrate digital services from other providers, the possibilities are virtually endless. 
A wide array of services, related to the current trip, can be accessed as well as everyday tasks like making dinner reservations or shopping online from your car. 
It also picks up its passengers from home and independently takes care of finding a parking space and charging the battery. 
Customized infotainment is featured, including onboard and video streaming services along with other customer-exclusive perks.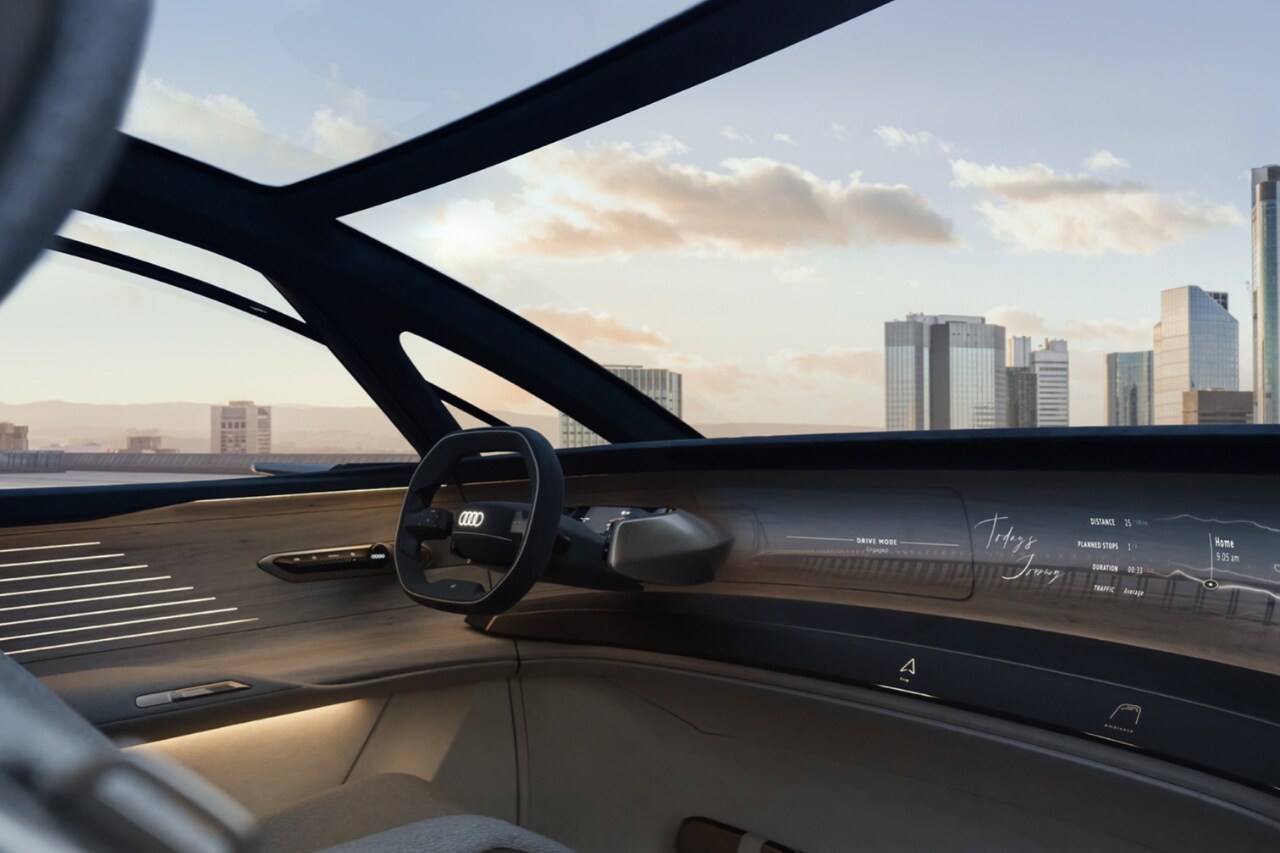 The Audi urbansphere concept offers a sneak preview of how Audi envisions tomorrow's megacity mobility. Audi continues to showcase its vision for the world of tomorrow's premium mobility, with a goal to create a vehicle experience that goes beyond merely going from A to B.